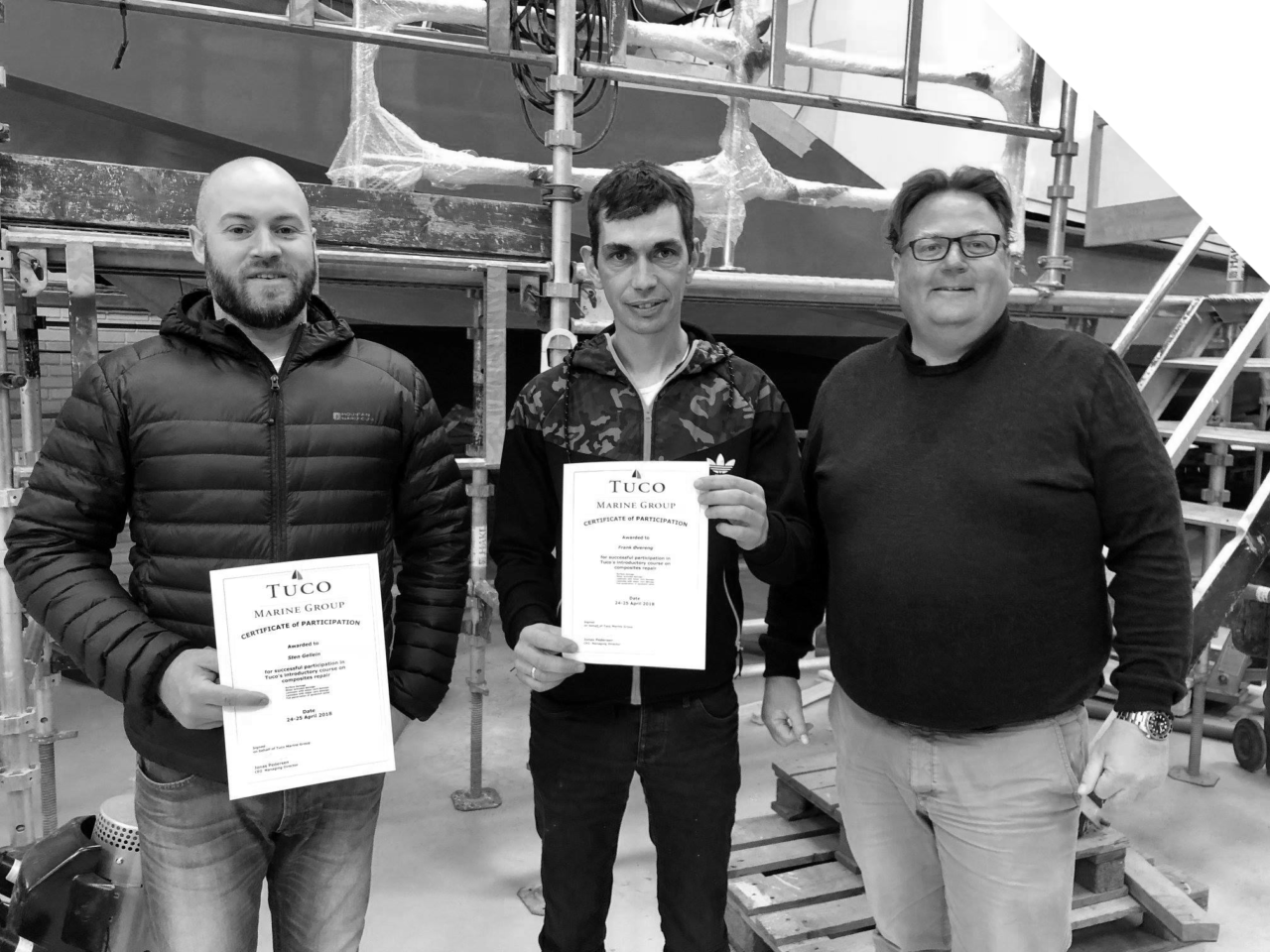 INTRODUCTORY COURSE ON COMPOSITES REPAIR
Introduction to materials:
 Fibers
 Resins
 Additives and fillers
 Safety and cleaning
Introduction to basic techniques
Damage inspection
Opening of damaged areas
Cutting/grinding of damaged area
Repair of damage to outer laminates
Repair of damage to outer laminate including partial replacement of core material
Repair of penetrated sandwich structures
Repair of light surface damages
Safety
Protective clothing
Safe handling of harmful substances

EQUIPPED FOR DAMAGE ASSESSMENT
After the course, the participants will be equipped to perform damage assessments and repair of minor damages to composite panels. The course is an introduction based on best practice and does not give formal competence in accordance with any accredited health and safety training programme.
ARE YOU IN NEED OF COMPOSITE REPAIR?
We have a team of repair-specialist waiting to be deployed to your location, for your convience. Our firm will take care of planning the travel and accommodations.The team has been thoroughly trained in handling and repairing composite materials.
We offer a wide variety of repairs on carbon materials. 
If you are in need of repair, contact our 24/7 support here: