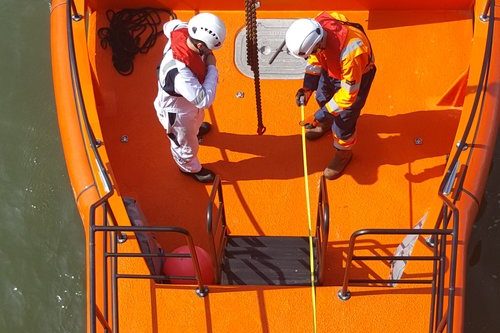 CARGO ZONES
Dedicated cargo zones with lashing points are installed on deck to secure cargo during operations. The deck has been reinforced to accommodate the added load.
CRANE
The vessel can be equipped with a hydraulic crane and capstans to optimize operations and ensure easy handling of the aquaculture equipment and ROVs. Different onboard cranes are available to ensure compliance with local regulations and statutes.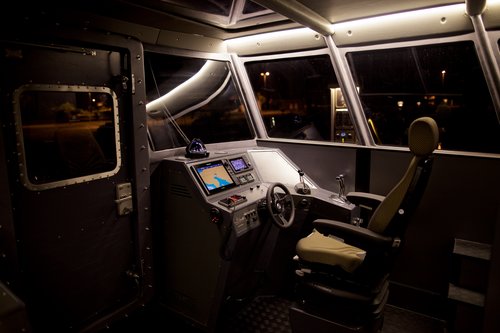 INTERIOR DESIGN
The interor has been designed to provide the user with maximal comfort and spacious working conditions. Ergonomic seats ensure a comfortable ride, noise insulation eases communicatin and large windshields afford ample light and great visibility.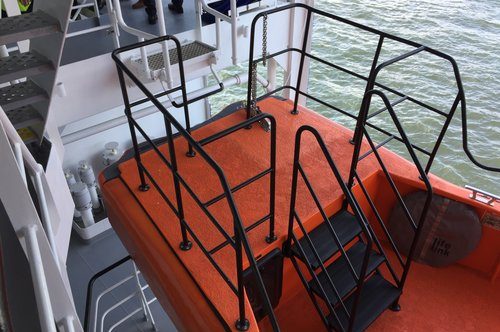 IMPROVED RAILING
Sturdy railings are installed around work areas to ensure the safety of the personnel. The railings can be removed to accommodate oversized cargo and to provide easy access and transfer.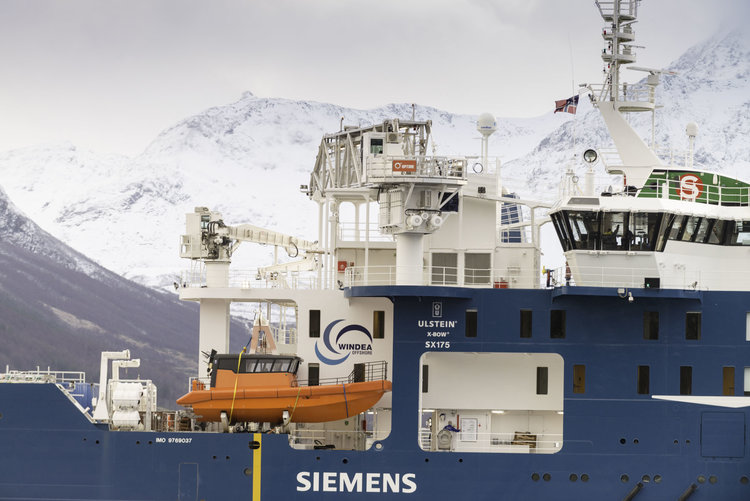 LAUNCH AND RECOVERY
Not taking any risks
Launch and recovery of Daughter Crafts is an area that requires exceptional vigilance. The ProZero series is carefully designed to secure maximum safety and reliability for the users in these high-risk situations, and special care is taken in the design process to ensure accessibility to hooking points.
Lighter overall solution
Due to the lightweight construction of the ProZero Daughter Crafts, less stress is exerted on the lifting equipment. This allows fitting of lighter davit equipment which benefits the overall naval architecture and saves resources that enable clients to pursue their real goals. Light weight solutions lift the entire value chain. We work closely with a number of leading equipment manufacturers and we are happy to include customized LARS solutions for individual clients.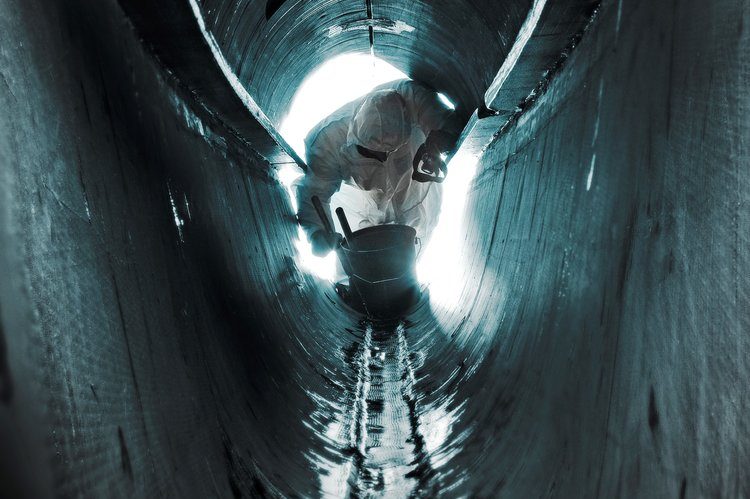 SUPERIOR MATERIALS
High strength, low maintenance
Clever choices of materials increase performance and productivity. Fiber reinforced composites have great strength-to-weight ratio, physical stability and molding flexibility. This makes them highly attractive for manufacturing the fast and durable ProZero vessels.
Safe and durable
Improved safety is also a benefit of using composites. Drop tests proves that the "sandwich"-type composite panels used in the ProZero series have better energy absorption capacity compared to for instance aluminium. This means that the structural integrity of the vessel is better preserved in the occasion of collision with objects. The sandwich panel acts as a closed cell, so that in the event of a collision where the outer skin is compromised, water intake is confined and obstructed whereas a similar aluminum panel will suffer full penetration which sets the vessel and crew at risk.
Working together
At Tuco, we carefully draw out all the potential inherent in these materials and we continuously work together with the Danish Technical University amongst others to verify the mechanical properties and advantages of composites.