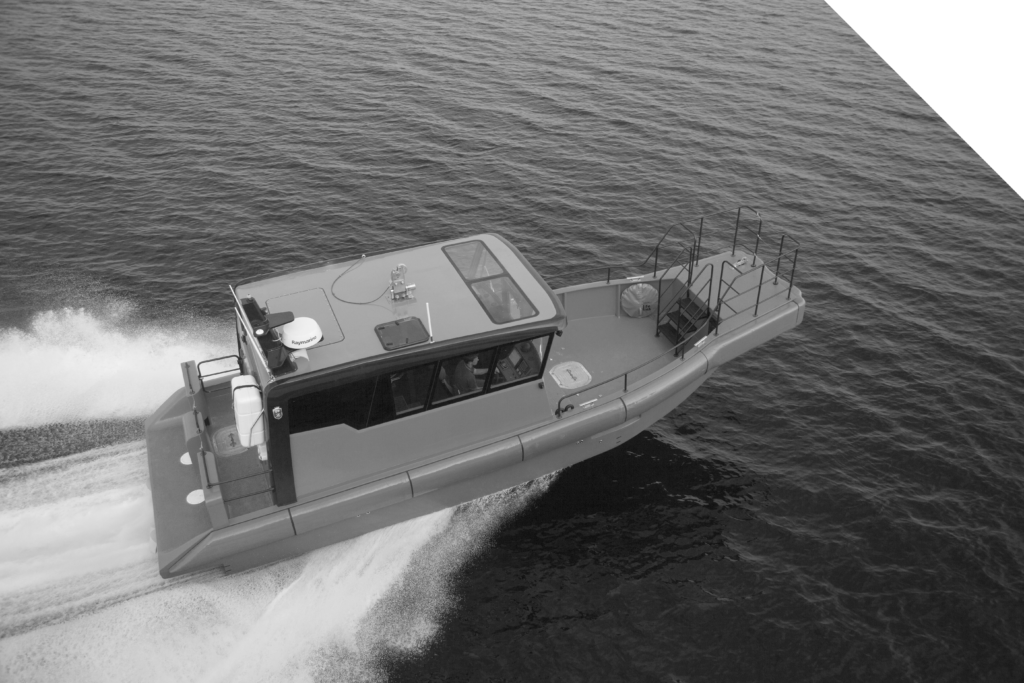 SPECIALIZING IN FAST BOATS FOR PROFESSIONALS
At Tuco Marine Group we specialize in light structures and hulls manufactured with composite materials such as carbon fibre. Tuco supplies a range of different composite structures for the shipping industry and other industries where low weight and strength are important factors.
In 1998 when the company was founded it was a traditional yard and the main business area was sailing boats. Today focus has shifted to the construction of large structures primarily in the commercial maritime sector. The production facilities live up to all legal regulations and to the standards of the different classification companies. The production team at Tuco is a highly skilled and experienced team of boat builders, composites experts and carpenters, which is on a regular basis attending educational training.
At Tuco Yacht Yard, which is part of Tuco Marine Group we offer custom-built ships, but also repairs, maintenance and all kinds of different jobs in composite materials. The work can be performed at Tuco's facilities in Faaborg or wherever the customer is.
FOUNDED BY INNOVATIVE ENTREPRENEURS
Entrepreneurs founded Tuco and since then the drive to be creative and innovative has been a key element not only in the projects that Tuco takes part in, but also when it comes to building boats. The innovative approach has made it possible for Tuco to keep renewing the company and to be a stakeholder in developing the industry towards more environmentally sustainable vessels.
"The spirit at Tuco is and must be that we are always there for our customers – both as owners, leaders and workers. This attitude has to be tangible and present in our everyday work. We aim to deliver products and projects of the highest possible quality on schedule. This is our pledge to our customers nationally as
well as internationally"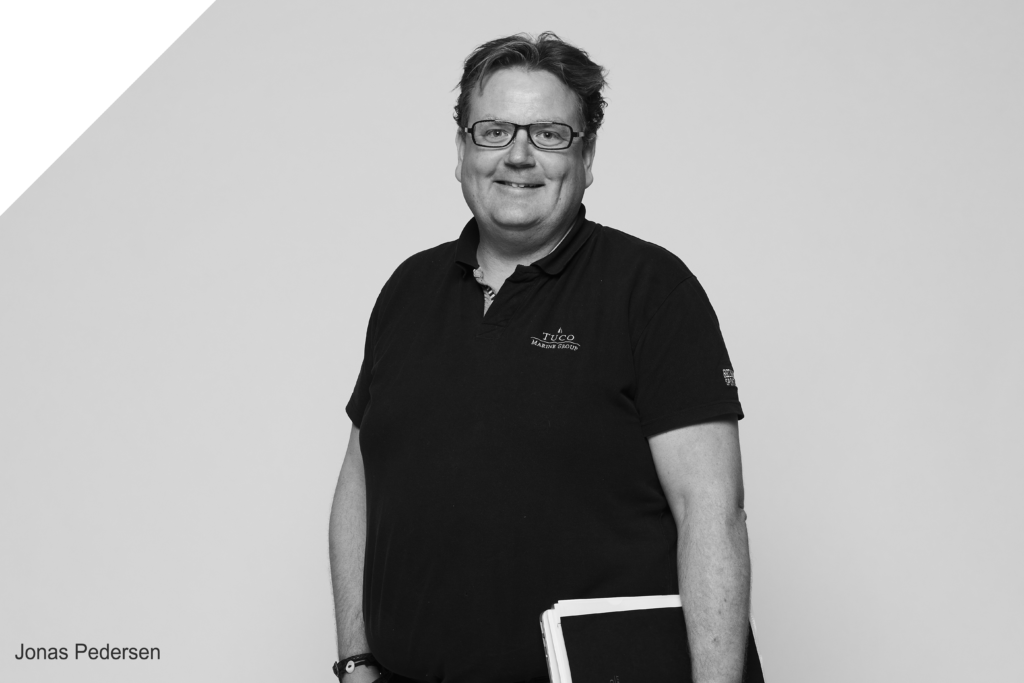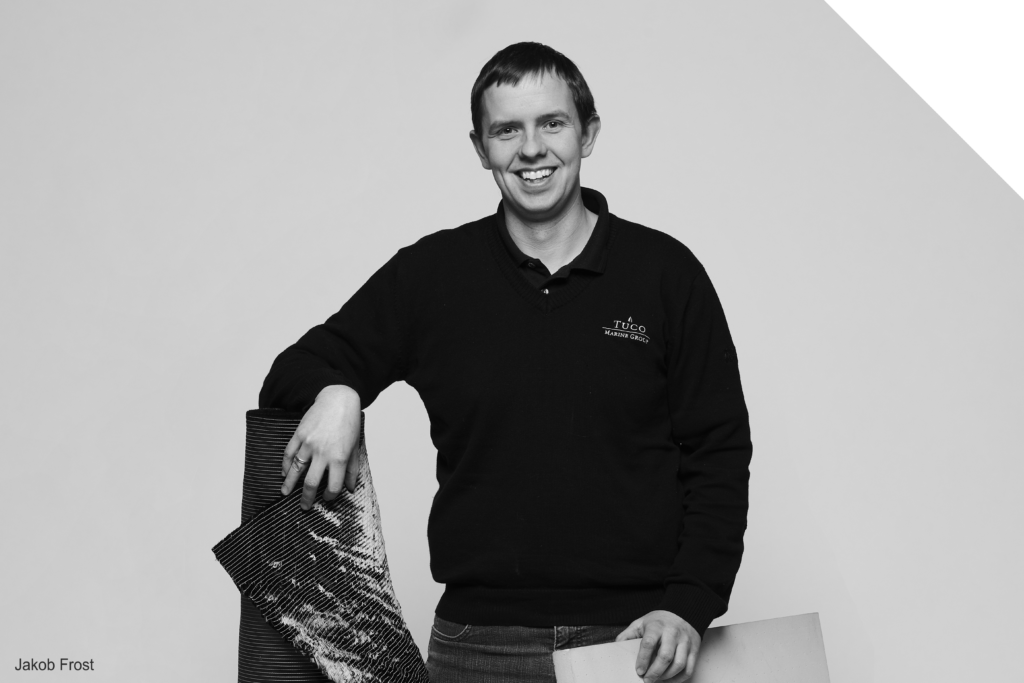 FOUNDERS OF TUCO MARINE GROUP
The founders of Tuco Marine Group are Jonas Pedersen and Jakob Frost. They both grew up in Faaborg and they have known each other since elementary school. They have always shared an interest for sailing and boats. This common interest made them both become boat builders and together they started the company "JJ Bådhåndværk".

Jonas and Jakob had a feeling that quite a few others were in need of help when it came to repair and maintenance of their boats. Jonas explains that the idea back then was to do repairs and maintenance for the coastal area around Faaborg. But only a few months later "JJ Bådhåndværk" had to hire more staff in order to keep up with the orders that came in. The following year Walsteds Boat Yard on the island of Thurø asked for help completing a large order. Jonas openly states that some of Tuco's success comes from being willing to take risks and from always accepting new challenges and opportunities.
After both finishing their boat builder educations Jakob and Jonas decided to invest in production equipment and machines for their small business. It soon proved to be the right decision when "JJ Bådhåndværk" was asked by another yard, X-Yachts, to participate in a development project. The purpose of the project was developing the prototype for a 40 feet high performance sailing boat. Within only a few years, the small business employed 30 people in order to deliver six of the 40 feet boats in the summer of year 2000 and then 2 boats each week thereafter. In less than 2 years "JJ Bådhåndværk" delivered more than 200 boats.
"WE DELIVER PRODUCTS THAT THROUGH WEIGHT SAVINGS AND UNIQUE ADVANTAGES OFFER OUR CUSTOMERS SOLUTIONS THAT WILL SAVE THEM MONEY IN THEIR OPERATIONS, AND WILL OFFER SIGNIFICANT IMPROVEMENTS IN THE WAY THEY AFFECT THE ENVIRONMENT."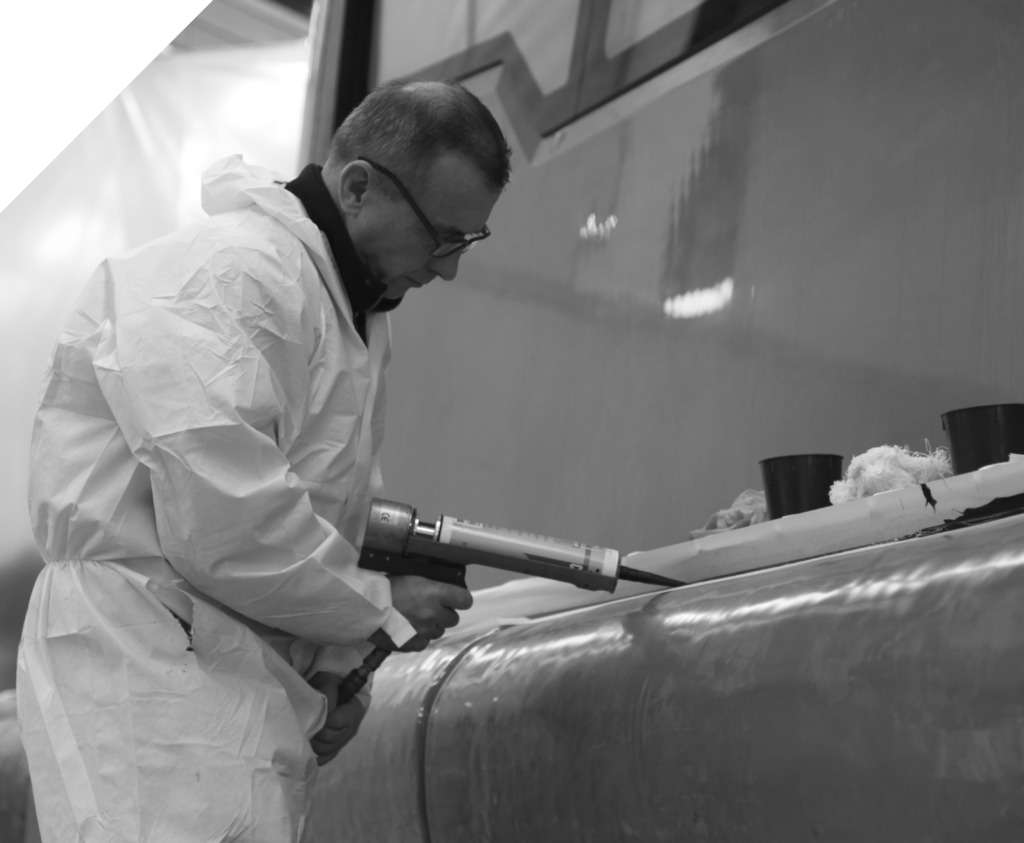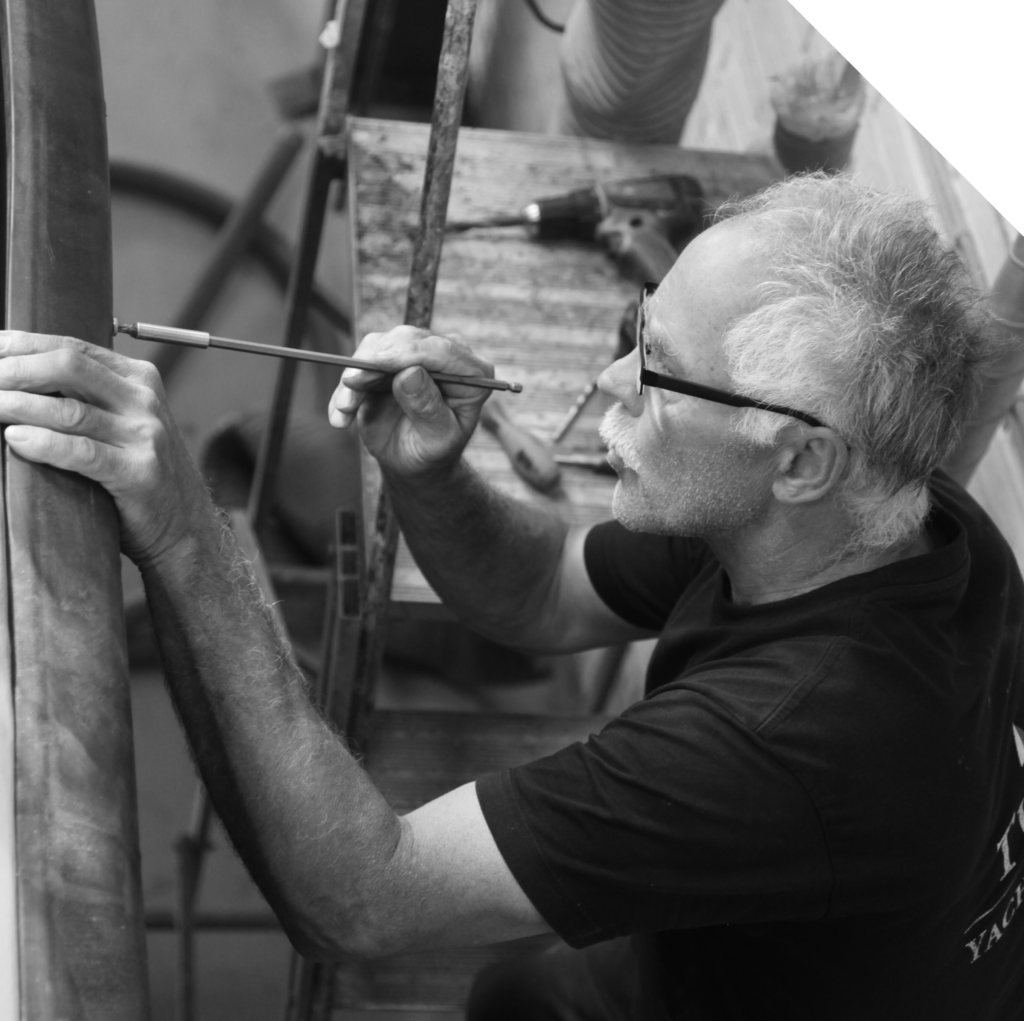 FOUNDERS OF TUCO MARINE GROUP
After the first years, Jakob Frost and Jonas Pedersen decided to change the name of the company. They wanted to market the company on an international level and the name was not well suited for this task. In collaboration with a local advertising agency, it was decided that the new name should be Tuco – short for two-in-company. Short and easy to pronounce in more languages.
Through the years Tuco has been involved in many different projects. Tuco has taken part in manufacturing a one-off luxury yacht in collaboration with Royal Denship in Aarhus, produced sailing boats in the Impala-series, delivered vessels for rescue services, patrolling vessels for police and military. Tuco has manufactured moulds for the windmill industry and exhibition objects for a big Danish toy company. Furthermore, Tuco is a subcontractor for several industrial companies.
In 2005, the Confederation of Danish Industry's Funen department awarded Tuco with the regional innovation award of the year. The award was given to Tuco for entrepreneurship and for versatile skilled employees.
FOUNDERS OF TUCO MARINE GROUP
One of the great strengths of Tuco Yacht Yard is the many different competences and that it makes it possible to have a very versatile production and several projects running at a time. Jonas Pedersen says, "That at Tuco they adapt to the needs of clients and to the market". He continues, "The flexibility is made possible not only by well-functioning production facilities, but also by our highly skilled boat builders, craftsmen and composite experts". Jonas adds; "We always work in project teams, which allows the teams to work independently and to find new solutions and methods. It is our experience that the close teamwork results in satisfied and engaged employees". 
"At Tuco we have always said that only the best is good enough" Jonas says, and adds that a part of Tuco's turn over still comes from repairs and maintenance jobs for private boat owners.
Tuco also offers winter storage of boats. Tuco handles de-rigging, storage, preparation and launching.

ALWAYS THERE FOR OUR CUSTOMERS
At Tuco it is not just all business – it's very personal. And when you meet the two founders of the company Jakob and Jonas even though they are both busy leaders they are always attentive and participating. This makes for a strong and present leadership. When asked about keywords in their leadership they both agree that creativity, quality and drive have always been some of the most important values. Everyone who works for Tuco are more than willing to stay long after normal hours when there is a need for it – that is the Tuco spirit. Together we will get the job done – and we will do it well.
We are founded by entrepreneurs who are innovative and who want to continue being so, by developing and delivering products that weight less, saves fuels and affects our environment less.